Big Fish is more than just another tech support company. We are comrades-in-arms.
We are thinkers, troubleshooters, learners and doers. We're smart. We're fun.
And we have a heart for service.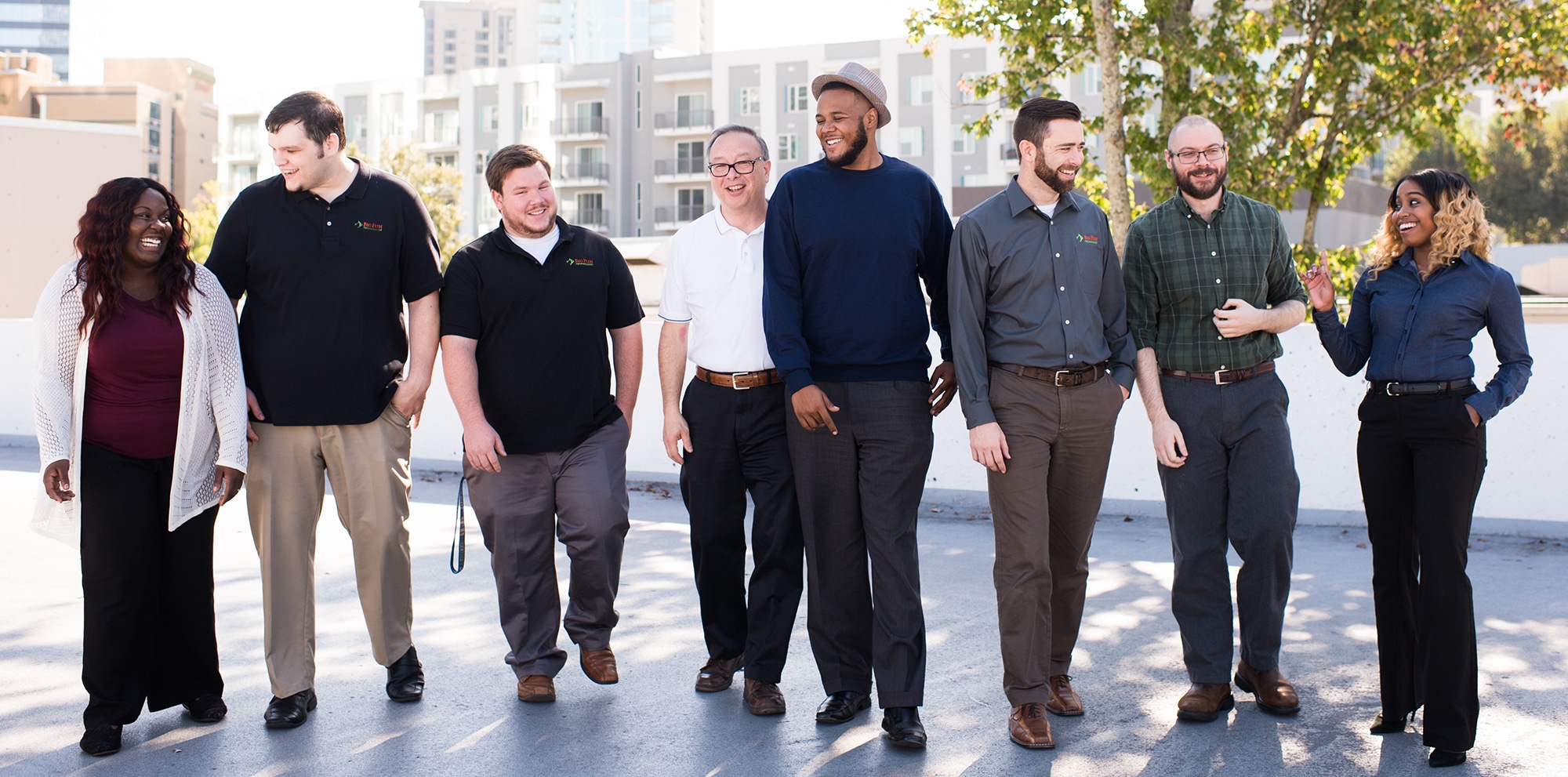 Service is our core.
It's how we think, how we act. Service is the motivator for everything we do. We say that Big Fish is a full-service technology support company, but when you shuck it down to the cob, we are really a service company that just happens to really rock at technical support.
"Here today, gone tomorrow" is NOT who we are. We seek meaningful, honest, impactful, long-lasting relationships with our employees, clients, and partners.
Respect
Show respect for our people.
Quality and Value
Provide service of the highest quality and value.
Integrity
Conduct business with integrity
Productivity
Focus on productivity at every level of business.
Responsibility
Take responsibility for our actions.
Innovation
Pursue and support innovation every day.
Our Service Philosophy
DO GOOD – do the job for our client that we would expect for ourselves. Great service maximizes the energy the client spends on their own passions. This is good for the client, good for their clients, and good for us.
DO MORE WITH LESS – focus on high industry standards and use proactive-enhancing tools so that we can quickly connect, analyze, diagnose, fix, monitor and manage.  The goal? To be so efficient that we can easily give the client more than they've asked for.
HIRE WELL – service doesn't start with people who have technical skills or technology certificates or a pedigree.  Service…well great service, starts with the right mix of the right kind of people. We have a culture of relationship and a genuine attitude of "I've got your back."  Take that culture and pair it up with technology best practices, and you've got one heck of a team.  We are able to deliver that standard of personal technical support that is so sorely needed.  The bar has just been raised.
DON'T CUT CORNERS – not only hire well, hire plenty. We are constantly prepared for success, so we elect to be overstaffed instead of understaffed. We're just that committed to serving others.
BE ACCOUNTABLE – we build open and honest relationships with each other and with our clients. Every team member is a Champion for a sub-set of our client base. As Champions we are committed to listening, understanding and delivering the desired results for our clients.
Chart Here
CLICK TO LEARN MORE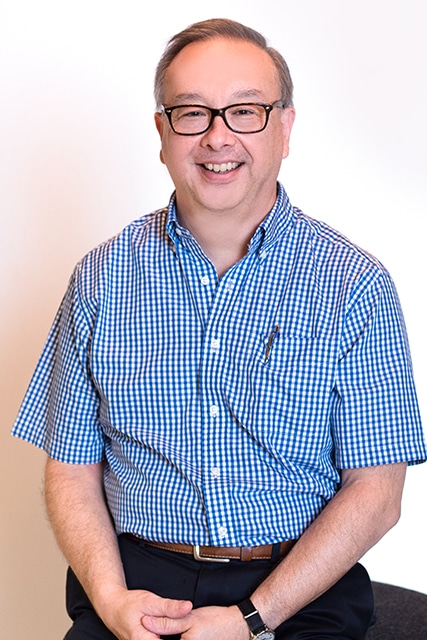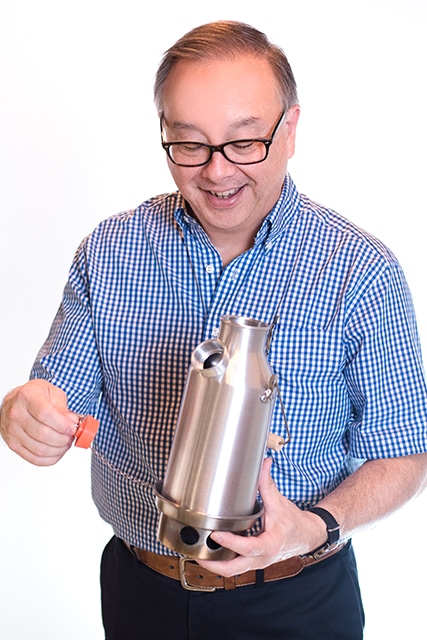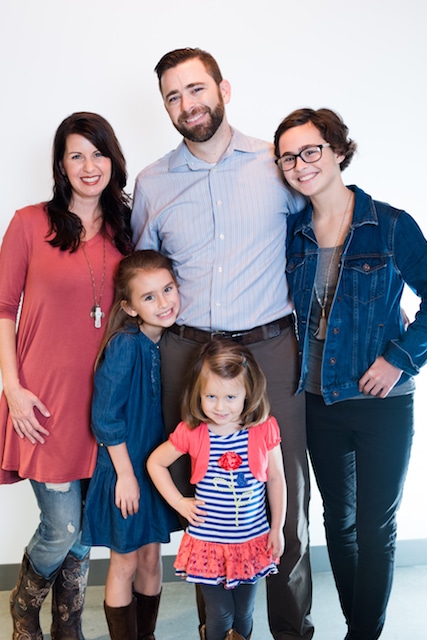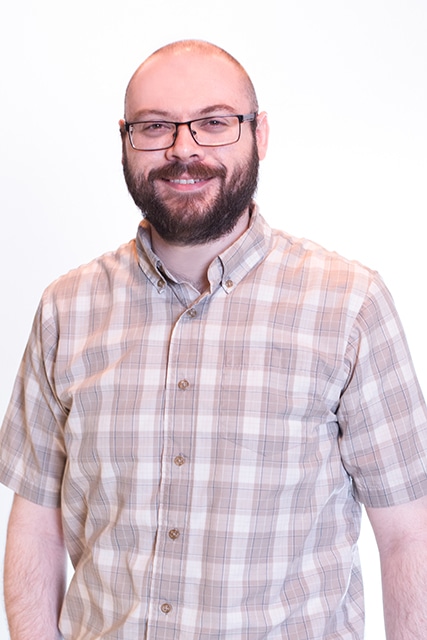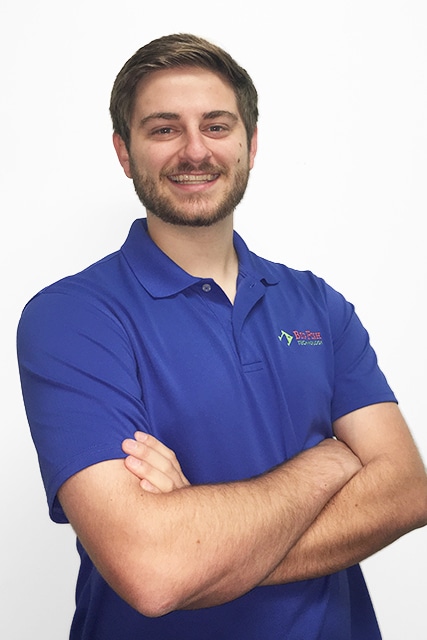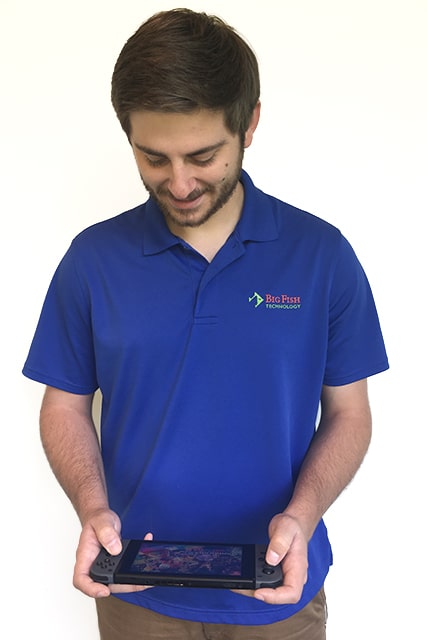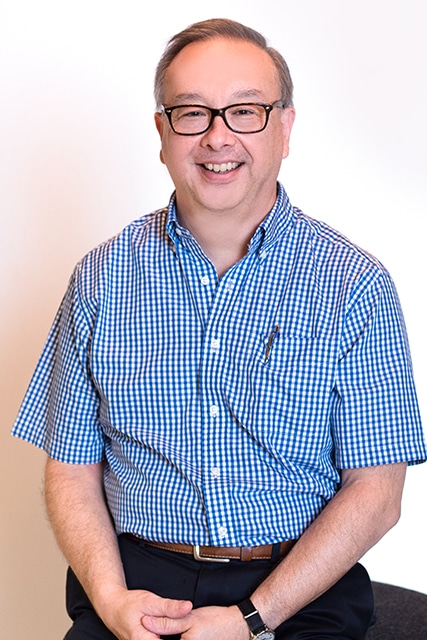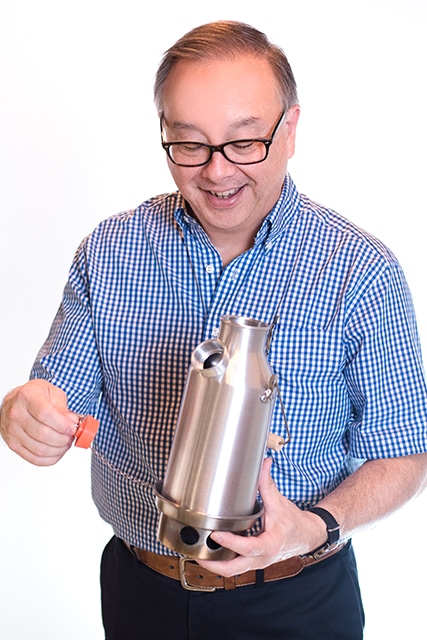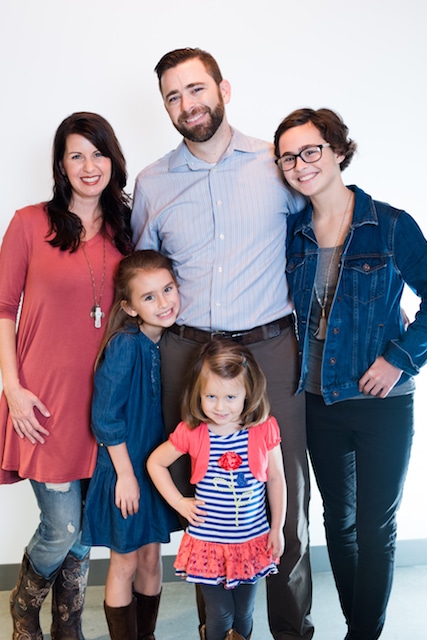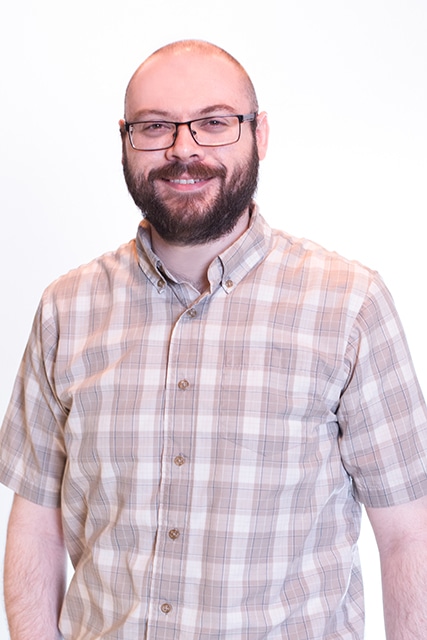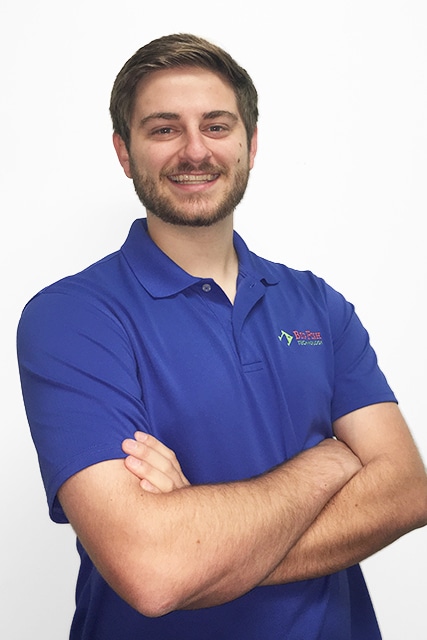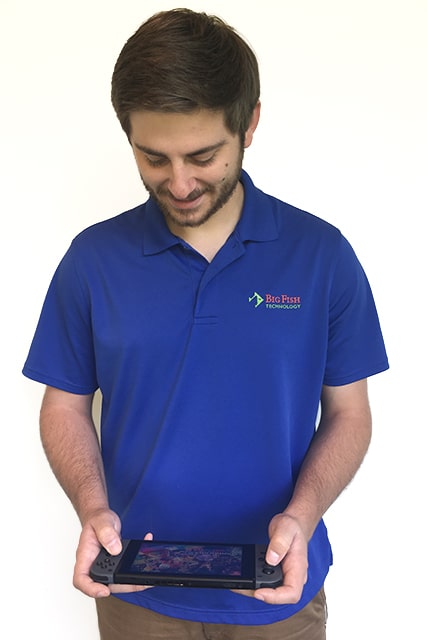 DO NOT DELETE THIS
←
Crystal Cochran
Smiling constantly, this girl is filled with joy and excitement. And it's contagious. Crystal is a professional question-asker, who's always, always learning. Her dedication to quality influences her work. She's passionate about great client experiences and exploring new ways to deliver better outcomes. A better experience is always possible. She finds great joy in drinking Starbucks coffee, surfing Pinterest, reading good books, and drinking more Starbucks coffee.
→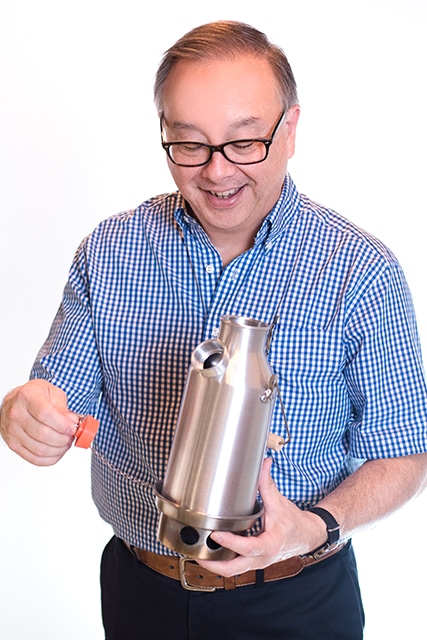 ←
Doug Price
Doug needed something to do. So way back in 2002 he started a company that eventually reinvented itself as Big Fish Technology. Now 2002 was nothing like today. Dinosaurs walked the earth and mobile phones were these things you found on the walls of gas stations and on the side of the road.  He thought they were really cool. He means the dinosaurs of course.  Doug is nuts about modern technology like steam locomotives and film photography. However what really turns his crank is building strong relationships, seeing people succeed, dreaming of the future and camping in the great outdoors.  What a renaissance guy!
→
←
Jeff Wix
Adventurous soul, pun master, adrenaline enthusiast— Jeff loves having a good time. He's the kind of guy you always count on for a much-needed laugh when you're having a rough day. When Jeff is not cheering up his colleagues and clients, he can be found tearing up the track with his Mustang, shooting at the range, or grilling out with his friends and family.
→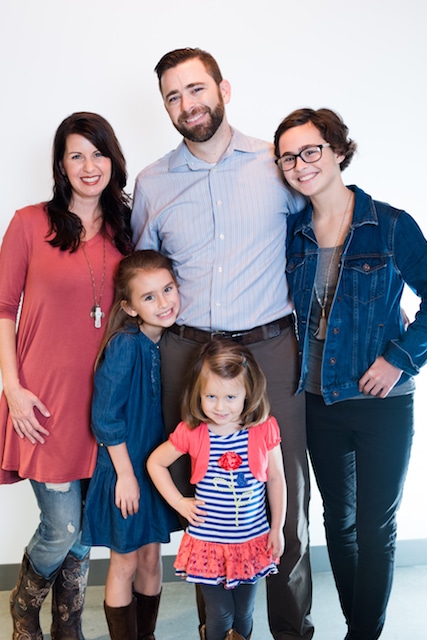 ←
Ryan Leo
Ryan is the definition of a real-life cartoon character. He is always smiling, has energy to spare, and is optimistic with a glass is half full attitude.  He's a grillmeister, always looking for a new recipe to try on his BGE.  His girls (wife and three daughters) are his biggest fans and account for his inspiration.  He's a geek to the core, brews his own mead, always calls solo mid, and a beer snob.  Ryan is determined to master men's fashion, even though its hopeless. Ryan has the uncanny ability to guess how heavy a steak is, grow a beard overnight, quote random movie quotes, and eat inhumanly fast.
→
←
Zack Malatesta
Born and raised on the bayou, lover of the Blues and catfish—Zack is a true Mississippi native. Here at Big Fish he works alongside clients to craft a better experience for all. If left unattended, you will catch Zack staring at maps— gazing long into the abyss. In his spare time, Zack enjoys watching Sumo wrestling and reading golden-age science fiction. He stabbed a horse one time—though not officially confirmed.
→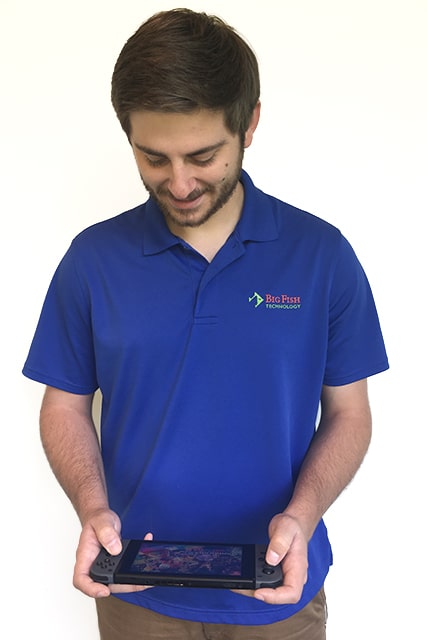 ←
Andrew Russell
When Andrew isn't looking up to his IT Hero, Ryan Leo, you can find him at a local craft brewery, being a beer snob, sampling the finest local beers. He has been known to throw down some Rocket League Splinter Cell, Nuke some Dukem, or provide bottom lane support. A Bulldawg fan to the core, nothing brings his friends and family together like a tailgate party – where we find the core of Andrew Russell…
Andrew brings his passion of relationships with friends and family to the workplace at Big Fish. He loves to be in the field, connecting with people and establishing friendships along the way. If you catch him on the phone for a support call, you can be sure he'll help you smile and help with your IT problem – he might even tell you the word of the day…
→
"We have been working with Big Fish for over ten years. Big Fish has proven to be an excellent long-term partner and integral part of our business growth.  They have managed our networks, computers, and VoIP services. Our relationship with Big Fish has made a profound difference in the daily operations of our business.
I can't say enough good things about the people! They are what truly makes the service great! The technicians are friendly, professional, and easy to work with."
FLORENCE BARBOUR  |  GENERAL MANAGER  |  BRIDGE COMMERCIAL REAL ESTATE